Overview
The Plantar Fascia is a broad, thick band of tissue that runs from under the heel to the front of the foot. Through overuse the fascia can become inflamed and painful at its attachment to the heel bone or calcaneus. The condition is traditionally thought to be inflammation, however this is now believed to be incorrect due to the absence of inflammatory cells within the fascia. The cause of pain is thought to be degeneration of the collagen fibres close to the attachment to the heel bone.
Causes
Plantar Fasciitis is frequently cited as the number one cause of heel pain. The condition affects both children and adults. Children typically outgrow the problem, but affected adults may experience recurring symptoms over the course of many months or years. The syndrome afflicts both highly active and sedentary individuals. Typically, Plantar Fasciitis results from a combination of causes, including, pronation, a condition in which the plantar fascia doesn't transfer weight evenly from the heel to the ball of the foot when you walk. Overuse of the feet without adequate periods of rest. High arches, flat feet or tightness in the Achilles' tendon at the back of the heel. Obesity. Working conditions that involve long hours spent standing or lifting heavy objects. Worn or ill-fitting footwear. The normal aging process, which can result in a loss of soft tissue elasticity. Physical trauma to the foot, as in the case of taking a fall or being involved in a car accident.
Symptoms
A very common complaint of plantar fasciitis is pain in the bottom of the heel. Plantar fasciitis is usually worse in the morning and may improve throughout the day. By the end of the day the pain may be replaced by a dull aching that improves with rest. Most people suffering from plantar fasciitis also complain of increased heel pain after walking for a long period of time.
Diagnosis
Plantar fasciitis is one of many conditions causing "heel pain". Some other possible causes include nerve compression either in the foot or in the back, stress fracture of the calcaneus, and loss of the fatty tissue pad under the heel. Plantar fasciitis can be distinguished from these and other conditions based on a history and examination done by a physician. It should be noted that heel spurs are often inappropriately thought to be the sole cause of heel pain. In fact, heel spurs are common and are nothing more than the bone's response to traction or pulling-type forces from the plantar fascia and other muscles in the foot where they attach to the heel bone. They are commonly present in patients without pain, and frequently absent from those who have pain. It is the rare patient who has a truly enlarged and problematic spur requiring surgery.
Non Surgical Treatment
Treatments you can do at home include rest. Try to avoid activities that put stress on your feet. This can be hard, especially if your job involves being on your feet for hours at a time, but giving your feet as much rest as possible is the first step in reducing the pain of plantar fasciitis. Use ice or a cold compress to reduce pain and inflammation. Do this three or four times a day for about 20 minutes at a time until the pain goes away. Take anti-inflammatory medications. Painkillers such as ibuprofen or acetaminophen can help relieve pain and reduce inflammation in the affected area. Your doctor may also prescribe a medication called a corticosteroid to help treat severe pain. Exercise your feet and calves. When the pain is gone, do calf and foot stretches and leg exercises to make your legs as strong and flexible as possible. This can help you avoid getting plantar fasciitis again. Ask your coach, athletic trainer, or a physical therapist to show you some leg exercises. Rolling a tennis ball under your foot can massage the area and help the injury heal. Talk to your doctor about shoe inserts or night splints. Shoe inserts can give your feet added support to aid in the healing process. Night splints keep your calf muscles gently flexed, helping to keep your plantar fascia from tightening up overnight. Have a trainer or sports injury professional show you how to tape your foot. A proper taping job allows your plantar fascia to get more rest. You should tape your foot each time you exercise until the pain is completely gone. For people who get repeated sports injuries, it can help to see a sports medicine specialist. These experts are trained in evaluating things like an athlete's running style, jumping stance, or other key moves. They can teach you how to make the most of your body's strengths and compensate for any weaknesses. Once you're healed, look for the silver lining in your bench time. You may find that what you learn from having an injury leads you to play a better game than ever before.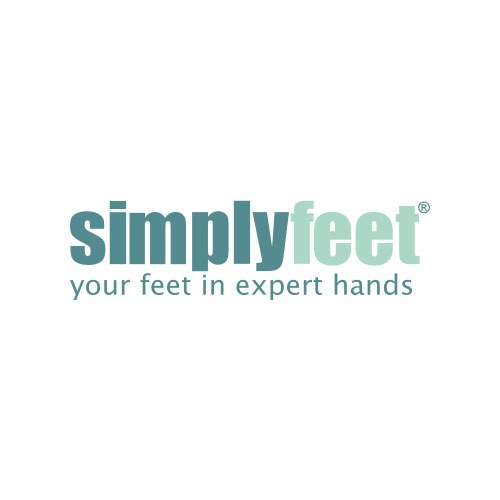 Surgical Treatment
Most practitioners agree that treatment for plantar fasciitis is a slow process. Most cases resolve within a year. If these more conservative measures don't provide relief after this time, your doctor may suggest other treatment. In such cases, or if your heel pain is truly debilitating and interfering with normal activity, your doctor may discuss surgical options with you. The most common surgery for plantar fasciitis is called a plantar fascia release and involves releasing a portion of the plantar fascia from the heel bone. A plantar fascia release can be performed through a regular incision or as endoscopic surgery, where a tiny incision allows a miniature scope to be inserted and surgery to be performed. About one in 20 patients with plantar fasciitis will need surgery. As with any surgery, there is still some chance that you will continue to have pain afterwards.
Prevention
It is not always possible to prevent heel pain, but there are measures you can take to help avoid further episodes. Healthy weight. Being overweight can place excess pressure and strain on your feet, particularly on your heels. This increases the risk of damaging your feet and heels. If you are overweight, losing weight and maintaining a healthy weight by combining regular exercise with a healthy, balanced diet can be beneficial for your feet. You can calculate your body mass index (BMI) to find out whether you are a healthy weight for your height and build. To work out your BMI, divide your weight in kilograms by your height in metres squared. A BMI of less than 18.5 means that you are underweight, 18.5-24.9 means that your weight is healthy, 25-29 means that you are overweight, 30-40 means that you are obese, over 40 means that you are morbidly obese. You can also use the BMI healthy weight calculator to work out your BMI. Healthy feet. You should always wear footwear that is appropriate for your environment and day-to-day activities. Wearing high heels when you go out in the evening is unlikely to be harmful. However, wearing them all week at work may damage your feet, particularly if your job involves a lot of walking or standing. Ideally, you should wear shoes with laces and a low to moderate heel that supports and cushions your arches and heels. Avoid wearing shoes with no heels.